You Wouldn't Trust any Engine Builder to Rebuild Your Race Car Engine
Why would you trust your team's apparel to a company that doesn't understand motorsports?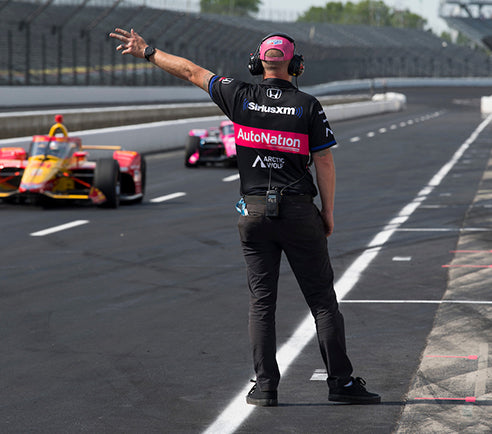 The days of simply putting a logo on a shirt are gone
Today, there is performance apparel that allows your team and your fans to be their best during long days at the track.
In a perfect world, you would have a partner that understands racing and can design, produce, sell, and fulfill orders so that you can focus on winning.
Your Risks
Most promotional companies know nothing about auto racing and very little about your team's needs. It could be a significant waste of time to hire a company that is guessing what you need and does not have a complete solution to allow you to outsource the entire process.

Promise
Deliver your team apparel on time
Design & print your fan merchandise
Be a complete apparel & merchandise partner

Challenges
They fail to understand how fast things happen in racing
They are not at the track to sell
They have an incomplete infrastructure to be a fully outsourced partner

Failed Outcomes
Missed deadlines
Requires you to sell
Ship apparel & merch for you to fulfill
A racing business needs great-looking & great performing apparel for their team & fans but many do not have the knowledge or time to focus on the various steps from design through fulfillment.