Downloadable Apparel Templates
Using these templates from Styled Aesthetic allows you to create drafts of your design concepts that will help a designer understand what you are looking for, however rough. When a designer has a good idea of what you are looking for it allows them to create your designer much quicker. This saves time and money by shrinking the billable hours a designer would charge to create your design.
Use these downloadable apparel templates to brainstorm or create your own unique apparel designs. Best of all, these templates are offered completely free for you to use.
Downloadable PDF template includes:
Front and back design area
Light and dark background
Note that Styled Aesthetic has a specific graphic area we are able to work within for printing. The measurements shown on the document gives you the dimensions we use to create our prints. This will allow you a good sense of scale as you are laying out your rough draft.
These templates are useful even if you are not a formally trained designer, or artist. Download the templates, print out one of the pages, and create some rudimentary designs using pencil, pen, or crayon (like the example below)!
If you are inspired enough to try and make your sketch a reality, the designers at Styled Aesthetic can take your rough draft and work with you to turn it into a fully formed concept, like this.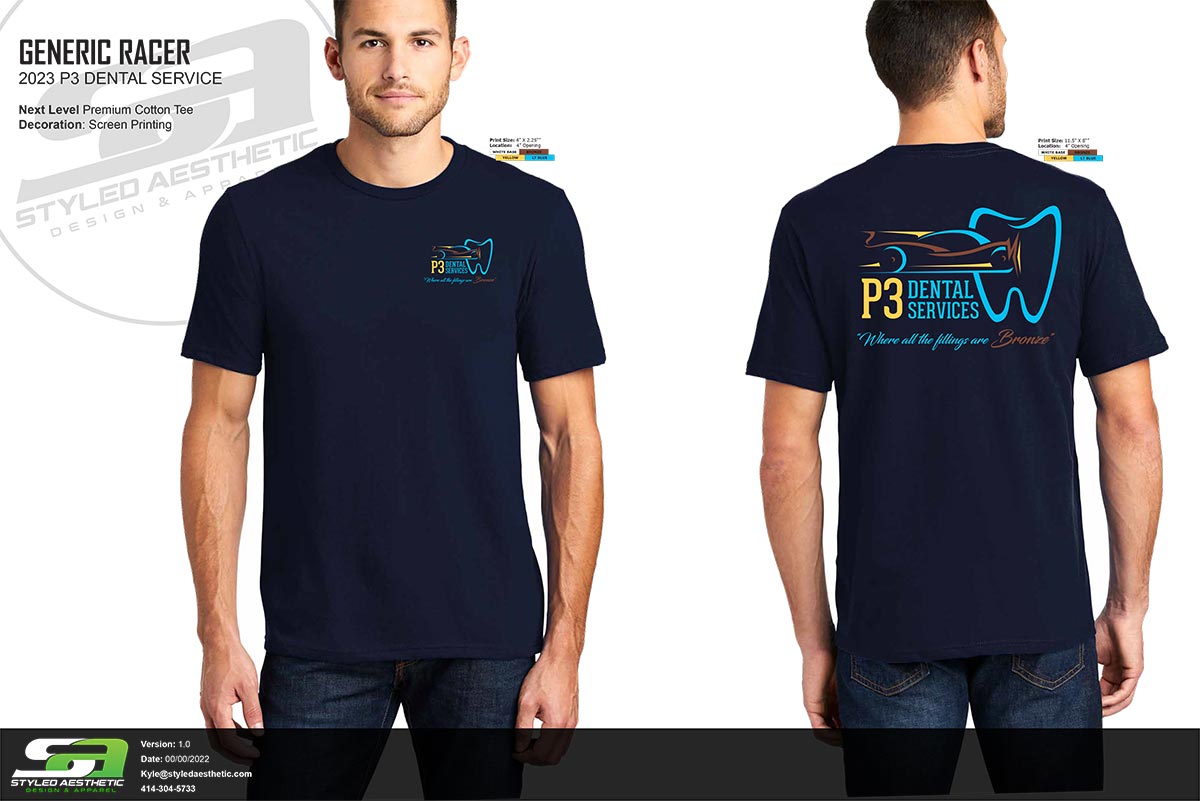 Download the templates and begin creating today!